TOGETHER WE CAN MAKE A BETTER ELMWOOD PARK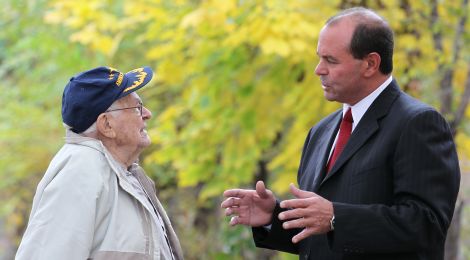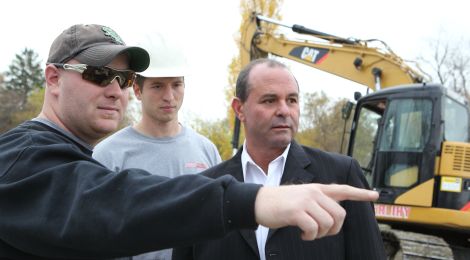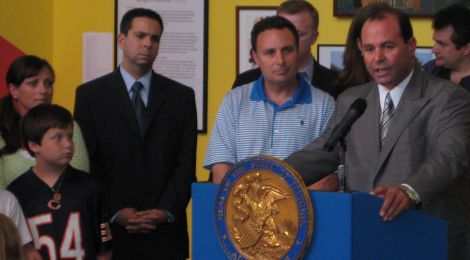 Angelo "Skip" Saviano and the People's Choice Party are committed to making the public safety of Elmwood Park residents a priority
Communicate with residents, schools, and civic organizations to ensure we are all aware of any suspicious or potential criminal activity in our village

Work with our police department, the Cook County Sheriff and neighboring communities to ensure we keep criminals off the streets and Elmwood Park residents safe.
Increase patrols and establish a task force around schools and the village boundaries to help identify criminal elements that don't belong in our neighborhoods.
Implement crime prevention programs to keep our children safe, protect our seniors from con artists, and expand the Crime Free Housing Ordinance all of which are crucial to the public safety of residents.
In these tough economic times, the Angelo "Skip" Saviano and the People's Choice Party will work to hold the line on taxes through conservative and common sense spending
Stabilize Village Property Taxes
Apply Conservative Spending Practices and Cut Wasteful Spending
Implement Competitive Contract Bidding Procedures
Obtain State and Federal Grants for Village Improvements
Angelo "Skip" Saviano and the People's Choice Party will work for Economic Development and Job Growth
Target Smart Economic Development to Create New Jobs
Promote Job Training & Employment Assistance Programs
Create a Business Retention Program to Keep Jobs in the Village
Work with Local High Schools and Colleges for Job Placement
Angelo "Skip" Saviano and the People's Choice Party will work with community organizations to encourage community involvement
Create a service center/outreach center to provide residents with an open door policy to speak with elected officials regarding residents' issues in town. Outreach center will offer senior advocates and ethnic liaisons to efficiently represent all diverse groups in town.
The People's Choice Party understands the importance of cooperation and partnership between the various bodies of local government. Quarterly meetings between representatives of various local organizations and bodies of government (Village Board, School Board, Police & Fire Departments, Chambers of Commerce, etc) to discuss ways to, not only bring up important issues, but also increase efficiency in Elmwood Park.
Angelo "Skip" Saviano and the People's Choice Party will work to expand youth programs at parks and schools
Support and enhance organized athletic programs
Music and arts programs
After school and weekend programs for teens
Continue to expand cooperation with School district 401 to improve recreational and athletic facilities and utilization of auditoriums and gymnasiums
Angelo "Skip" Saviano and the People's Choice Party are committed to making Elmwood Park Seniors a top priority
Lowering Costs for Senior Citizens

Keep village property taxes low for seniors
Provide free village senior activities
Inform seniors of local food, medical and transportation cost saving programs

Protecting Senior Citizens

Expand Crime Free Housing Ordinance
Implement crime prevention programs to protect seniors from con artists and scams
Check on seniors during severe weather or emergency situation

Advocacy for Senior Citizens

Create an advocacy office and liaison for Elmwood Park's senior citizens and organizations
Inform senior citizens of village, township, state, and federal assistance programs
Senior citizens will have a place to ask questions pertaining to taxes and other programs